Why use Old Kentucky Chocolates for your fundraising needs?
Here at Old Kentucky Chocolates we've helped schools, sports teams, churches, and many more raise over $20,000,000 in funds to help finance different needs. From individuals to organizations, we provide you a proven, effective, and easy way to raise the funds you or your group needs using our gourmet chocolate bars.

*Available for charitable organizations only.

Milk Chocolate with Almonds



Caramel Thoroughbred Truffle

*** We do not offer Mixed cases ***
Frequently Asked Questions
How many bars come in each case?
Each case contains 180 chocolate bars of the same flavor, divided up into 6 tote bags of 30 bars for easy distribution.
How much does each case cost?
Do you provide materials for distribution?
Yes! Each case of chocolate bars contains 6 tote bags for easy distribution. We're more than happy to provide you with extra bags upon request as well!
How quickly can I pick-up my order?
Orders are typically ready within 24 hours (M-F) after you recieve your invoice!
Can I have my order shipped or delivered?
Yes!
In order to maximize your profits - we use a unique way of helping you pay the shipping cost so that it does not eat away at your profits raised from selling our candy bars! For each dollar of shipping cost you pay, we will send an extra candy bar worth $1 for you to sell in order to make up for that shipping cost so that it's ultimately cost free. For example: If your shipping ends up costing $30, we will include 30 extra candy bars ($30 worth) for you to sell and make-up for the money lost due to shipping. There's no need to repay us anything on these extra bars, keep the money and enjoy the profits!
All orders will be shipped via FedEx in suitable weather (consistently under 72 degrees). Delivery via an Old Kentucky Chocolates driver is only available in the state of Kentucky and is delivered on an order proximity basis.
Where and When can I pick my order up?
All fundraising orders will be picked up from our Southland Drive location (450 Southland Drive, Lexington KY 40503).
Hours for Pick-up are as follows:
Monday - Friday: 10am - 5pm
Step 1
Send us an email at Fundraising@oldkycandy.com or simply fill out the contact form below and we'll be in contact with you as soon as possible.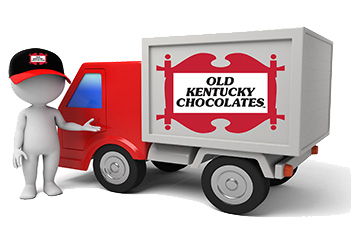 Step 2
Once your account is set up, place your order, & pick up in-store or schedule shipping. Delivery available for purchases of 50 cases and up based on location.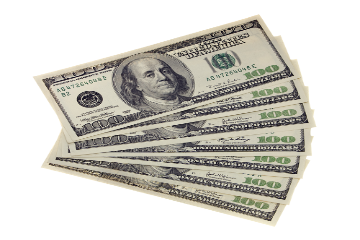 Step 3
Watch the money roll in.
Old Kentucky Chocolates has helped Kentucky schools, churches, and other charitable groups raise more than $20,000,000 in funds! So delicious they almost sell themselves!
Fundraising Contact Form
* Indicates Required Field
This form is for prospective customers - If you are an existing customer please email Fundraising@oldkycandy.com to place an order.
Thank you! We will be in contact shortly!
This field is required
This field is required
This field is required
This field is required
This field is required
This field is required